Control your music promotions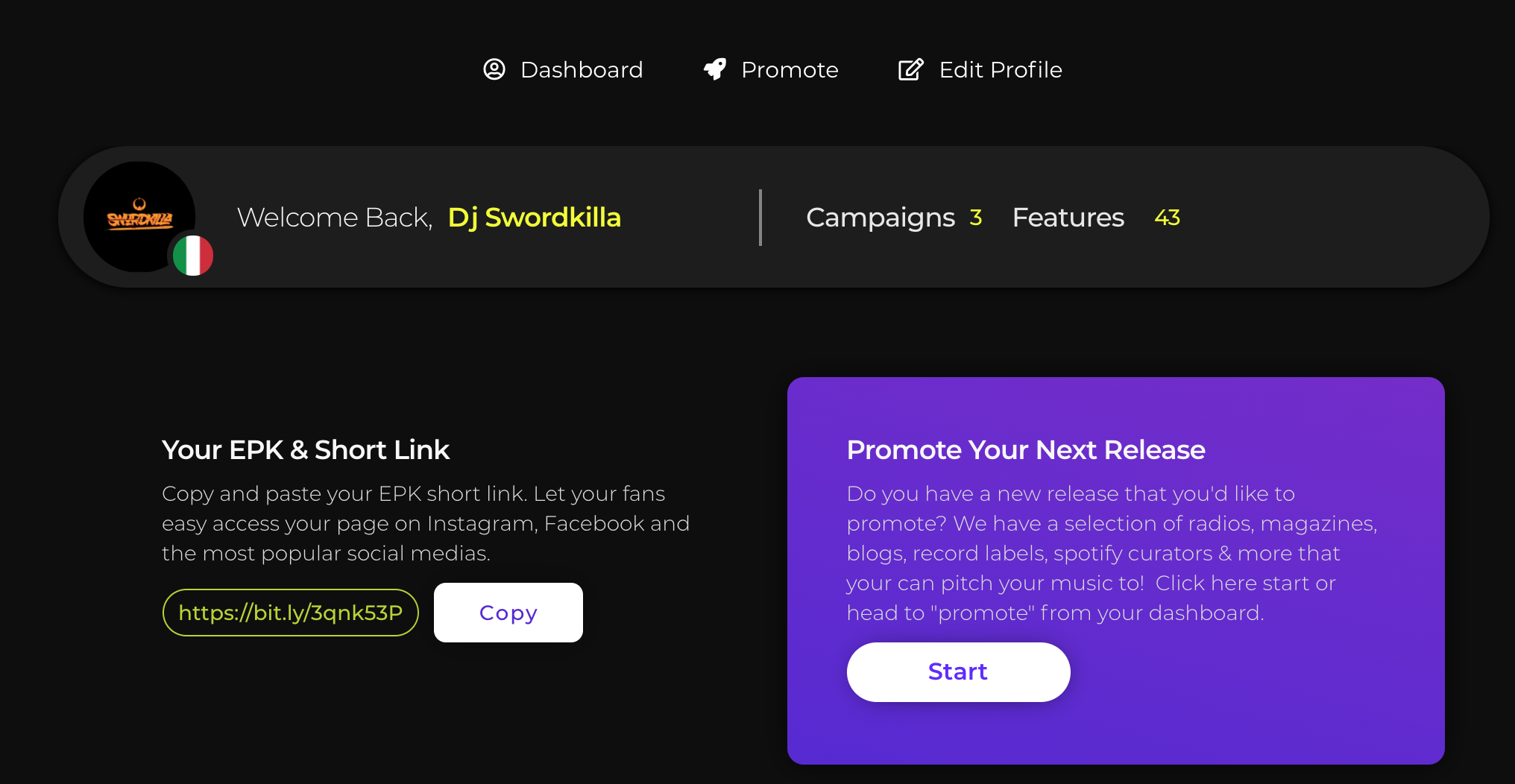 Build your campaigns
In the Campaign section, you will find all of the active and past campaigns that you have created. Each campaign also creates an unique EPK page specific to that release.
Check your
feedback and features
In the Features section, you will find all the Radios, Magazines, Record Labels, and Spotify Curators who have approved or declined your music during your campaigns.